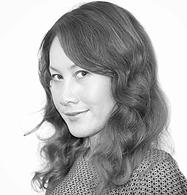 Tina Brown
Director | Producer
Tina Brown is an Australian-born, New York-based filmmaker who co-produced the feature-length documentary Dear Mandela. Set in the slums of Durban, Dear Mandela won the Grand Jury Prize at the Brooklyn Film Festival, Best South African Documentary at the Durban International Film Festival and was nominated for an African Academy Award.
Predominantly focused in sports production, Tina's work includes features and commercials for Red Bull, Puma, Gatorade, IBM, Levi's, Schick, Izod, MTV, NBC, ESPN, and Fox Sports; as well as some of the world's most watched sporting events from figure skating features for the Winter Olympics, to the Super Bowl, Tour de France and US Open Tennis.
Prior to moving to New York, she created marketing and PR film campaigns for the distribution arm of major and independent studios including Paramount, Universal, MGM, DreamWorks, Miramax, Pixar, Disney and Village Roadshow. Receiving a BA in Journalism and English from the University of Queensland, Tina spent four years as Senior Features Writer and Editor of an Australian magazine focused on positive media and promoting awareness of global issues.
In conjunction with co-directing United Skates, Tina is currently producing a short documentary following the lives of an eccentric group of retired disco roller skaters.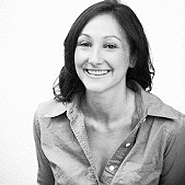 Dyana Winkler
Director | Producer
For nearly a decade, Dyana Winkler worked full time supporting filmmakers at the Sundance Institute and Tribeca Film Institute where she deliberated upon thousands of grant submissions, and was responsible for seeking out and supporting underrepresented filmmakers in the industry. During that time, Winkler also programmed for the Outfest Film Festival.
Currently, Winkler works as a freelance filmmaker for Sweet Ninja Films, where she produces, directs, shoots, edits and writes for hire in Brooklyn, NY. Her most recent screenplay, BELL, was awarded the 2016 Sundance Sloan Commissioning grant, and participated in the 2017 Sundance Screenwriter's Lab. Her current documentary in production, UNITED SKATES, has received awards from the Sundance Film Institute, IFP, Chicken & Egg Pictures, Film Independent, The Fledgling Fund, New York State Council on the Arts, California Humanities, Southern Documentary Fund, Left Tilt Fund and American Documentary Film Fund, IFP, Threshold and The Doc Society.